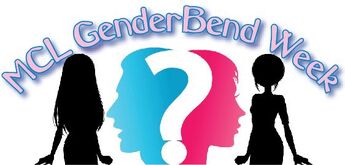 GenderBend week is a week where you swap your candy or a MCL game character's gender! It works in any form you are comfortable with: art, writing, etc. This event is taking place on the site: Tumblr. We encourage you to join the fandom fun as we warp the characters we know and love!
The first official MCL GenderBend Week will be
July 10th through July 17th!
Everyone have fun swapping you favorite character/candy's genders! Be sure to tag your swaps as #mcl genderbend!